---
Virtual Meetups
Richardson
---
Allen / McKinney
---
Frisco
---
* Indicates recurring meetups
---

What's New?
Member Spotlight
Jenelle Pendleton – StoneEagle F&I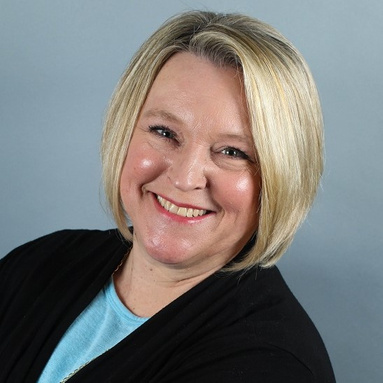 "Do what you can, with what you have, where you are."
Brief overview of your line of work
After being this long with the company and working at some time in every department over the years, it just became a natural fit for me to be in this role I am in now since it's about understanding our business, culture and the family of employees we have here. I am the VP of People. HR is a difficult job and requires you to put on the company hat and the employee's hat at the same time to help solve issues, create opportunities for employees and still protect the interests of the company. Balancing the two can be very tricky and challenging at times, but something I enjoy assisting with and participating in.
Why The Drawing Board?
We owned a building in Richardson for over 13 years, sold it, leased our space back from the new owners and our lease expired in March 2020. So when COVID hit and our teams were working remotely from home, we decided to put our office in storage since it was not being utilized realizing we were probably going to be in this state of remote work for quite some time. Not only has it been a cost savings to our company, but it's still given us a place to come together in small groups if needed for a sense of community when the grind of zoom meetings can be exhausting. Our work culture is people centric and we actually like to be together. The Drawing Board is a great space for our size company and has worked out so well for our current needs as a company.
A quote that you love or live by
"Do what you can, with what you have, where you are." My motto in life is BE ADAPTABLE!
---

New Members & Birthdays
New Members
Please join us in welcoming the following new members!
Laila Dar – Dallas PR Gal
Email: laila@dallasprgal.com
Website: dallasprgal.com
---
Trent Roberts – Roberts & Willie, PLLC
Email: trenton@robertsandwillie.com
Website: robertsandwillie.com
If you would like to connect with fellow members, simply login to your TDB Satellite Deskworks account and begin your search! If you have questions on how to access this, please email us at info@thedrawingboarddfw.com
---
November Birthdays
– Dania Reyes
– Ly Tieu
– Jane McCoy
– Jeremy Prassl
– Huy Le
Happy Birthday!!!

---
Comments & Questions
If there's anything that we can do to improve your stay here at TDB, please share. Simply pull us aside or send an email to any of the following:
– Cam cam@thedrawingboarddfw.com
– Ly ly@thedrawingboarddfw.com
– Info info@thedrawingboarddfw.com