Meet Community Manager Cam Prassl!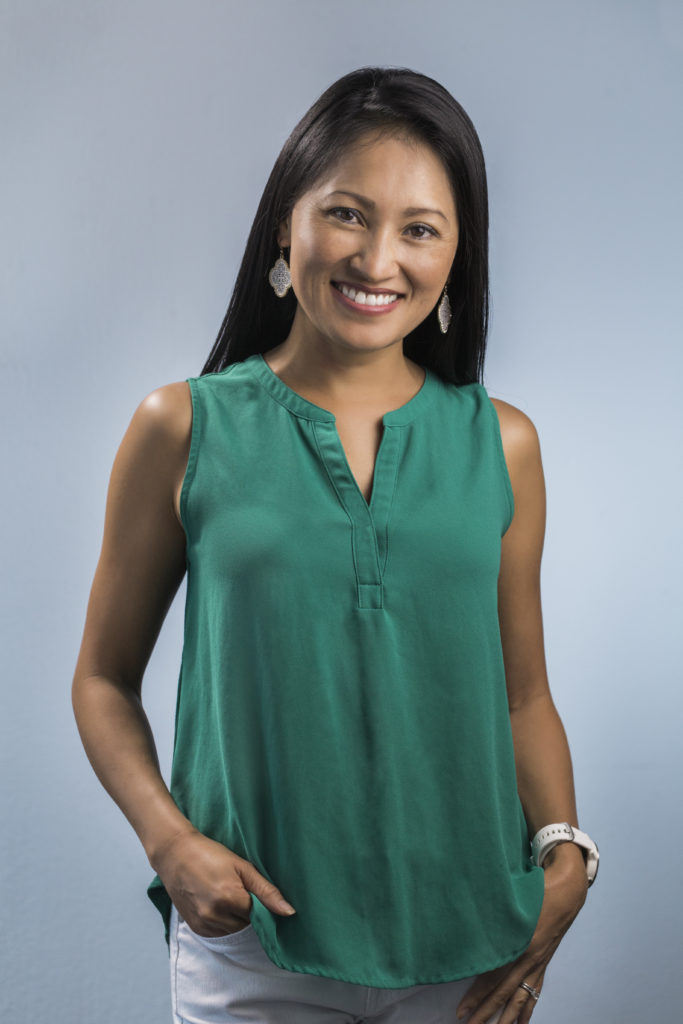 Please tell us about yourself: "My name is Cam Prassl and I was born in Vietnam and grew up in CT and RI for most of my life. We moved to Richardson, TX a little over a year ago in July 2018 to help with a new business venture! So far so good and we are enjoying Texas very much especially the food scene and being closer to my side of the family. Yes we survived the Texas summer heat However, being an avid runner, the summer heat hit me pretty hard! It slowed me down considerably and made for shorter runs. But the mild winters made up for the distance and speed lost. I have a 7 & 9 yr old, a cat and a husband of 13 years. They are what keep me going every day
Brief overview of line of work: "I am the Community Manager here at TDB and am responsible for retention, keeping members connected, informed and happy. If that is not happening, please be sure to let me know!!
Why TDB Coworking Space? "The Drawing Board blows my mind away! It's spacious yet private, has a great vibe and I love all the people in it! The cost to rent space here is the lowest among all of our competitors. It truly is the place for start ups who don't want to pay for all the extra frills. Location is on point, right off 75 and Richardson is a wonderful community to raise a family and work!"
Words to live by: "There are so many quotes that I love but the one that speaks to me right now is "Life is ten percent what happens to you and ninety percent how you respond to it"- by Lou Holtz
Costume Contest Recap
Halloween was definitely not just for kids this year. We had members participate in our Halloween costumer contest. Pocahantus, Google Map,Cindy Lauper and Nacho Libre made an appearance. Guess who won? Google Map- a costume created by the designer and wearer herself Jodi Cagle. They will both be receiving a gift card. It pays to be creative!
Members dress up for the annual costume contest!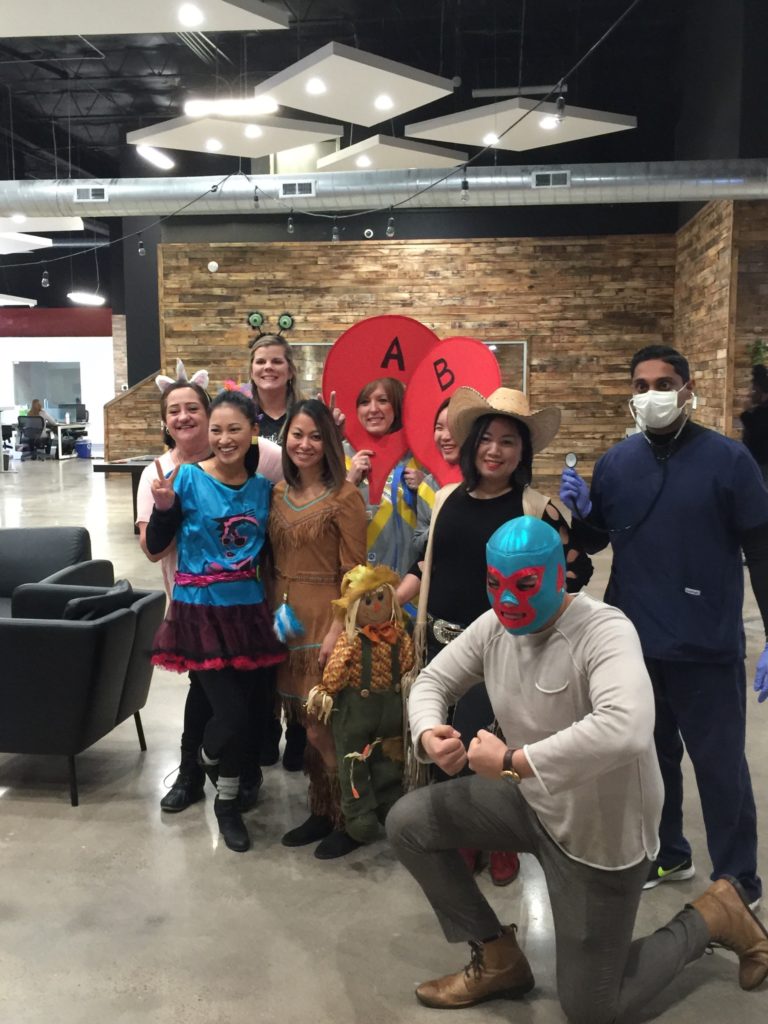 Thanksgiving Potluck
It's that time of the year to eat, share recipes and gather for a feast! We will be hosting our annual Thanksgiving potluck on Friday, November 22nd at 12:30pm in the cafe! A potluck signup sheet will be posted on the fridge in the cafe.
Mentorship Opportunity
The Drawing Board will be rolling out a new mentorship program in January 2020. Members will have the opportunity to participate as a mentor or be mentored. We will be working with mentors in various industries who will be able to help members with finance, marketing, product management, development, brand awareness etc. And it's FREE. Our mentors are local to the Dallas area and will be visiting TDB weekly. If interested in learning more, please pull us aside or email us at: social@thedrawingboarddfw.com
November Calendar
Monday Mimosas – Mon 11/4/19
Thanksgiving Potluck- Fri 11/22/19 @ 12:30pm
Thanksgiving- Thu 11/28/19
PLEASE SEND US YOUR FEEDBACK
If there's anything that we can do to improve your stay here at TDB, please share! Simply pull us aside! Cam, David and/or Ly are here to listen! You can also email us at: social@thedrawingboarddfw.com